Click to download the Department Brochure

Click here for Admission Enquiry

The Electrical and Electronics Engineering Department of MSEC commenced in the year 2003. Under the erudite leadership of Mrs.S. Soundarabala, Head of the Department along with the efficient faculty members and excellent students, the department has won laurels to the college.
The department lays emphasis on equipping its students with conceptual knowledge and comprehensive technical training to meet the requirements of the industries. The college gives importance for practical training in latest developments & effective student participation in many activities. The events are planned & organized in a manner to improve the overall personality of the students in various fronts
Vision, Mission, PEOs & PSOs
Vision:
To impart qualitative Education, to produce competent graduates in Electrical and Electronics Engineering with innovative research abilities and best suited to meet the industrial needs.
Mission:
M1: To provide quality education to students in the field of Electrical and Electronics Engineering.
M2: To inculcate innovative skills and improve research capabilities to bridge the gap between academia and industry.
M3: To develop social responsibility with moral and professional ethical values.
Program Educational Objectives (PEOs):
PEO1: Provide adequate knowledge to analyze power electronics drives, power systems and work with inter-disciplinary groups.
PEO2: Develop skills needed to work on computational platform and software applications.
PEO3: Encourage the ability to design, analyze and build electrical and electronics systems for the present and also the future.
PEO4: Promote managerial skills and inculcate professional ethics.
Program Specific Outcomes (PSOs):
PSO1: Able to understand the principles and working of electrical components, Circuits, Systems and Control that are forming a part of power generation, transmission, distribution, utilization, conservation and energy saving.
PSO2:Able to apply mathematical methodologies to solve problems related with electrical engineering using appropriate engineering tools and algorithms.
PSO3:Able to use knowledge in various domains to identify research gaps and hence to provide solution which leads to new ideas and innovations.
Program Outcomes
The graduates in Electrical & Electronics Engineering will:
PO1 : Engineering knowledge: Apply the knowledge of mathematics, science, engineering fundamentals and engineering specialization to the solution of complex engineering problems.
PO2 :Problem analysis: Identify, formulate, review, research literature, and analyze complex engineering problems reaching substantiated conclusions using first principles of mathematics, natural sciences, and engineering sciences.
PO3 :Design/development of solutions: Design solutions for complex engineering problems and design system components or processes that meet the specified needs with appropriate consideration for the public health and safety, and the cultural, societal, and environmental considerations.
PO4 :Conduct investigations of complex problems: Use research-based knowledge and research methods including design of experiments, analysis and interpretation of data, and synthesis of the information to provide valid conclusions.
PO5 :Modern tool usage: Create, select, and apply appropriate techniques, resources, and modern engineering and IT tools including prediction and modeling to complex engineering activities with an understanding of the limitations.
PO6 :The engineer and society: Apply reasoning informed by the contextual knowledge to assess societal, health, safety, legal and cultural issues and the consequent responsibilities relevant to the professional engineering practice.
PO7 :Environment and sustainability: Understand the impact of the professional engineering solutions in societal and environmental contexts, and demonstrate the knowledge of, and need for sustainable development.
PO8 :Ethics: Apply ethical principles and commit to professional ethics and responsibilities and norms of the engineering practice.
PO9 :Individual and team work: Function effectively as an individual, and as a member or leader in diverse teams, and in multidisciplinary settings.
PO10 :Communication: Communicate effectively on complex engineering activities with the engineering community and with society at large, such as, being able to comprehend and write effective reports and design documentation, make effective presentations, and give and receive clear instructions.
PO11 : Project management and finance: Demonstrate knowledge and understanding of the engineering and management principles and apply these to one's own work, as a member and leader in a team, to manage projects and in multidisciplinary environments.
PO12 :Life-long learning: Recognize the need for, and have the preparation and ability to engage in independent and life-long learning in the broadest context of technological change.
Course Outcomes
Click for 2017 Regulation
Click for 2013 Regulation
The department has excellent laboratory infrastructural facilities and the Students are trained in the following laboratories to enhance their practical skills.
EEE department comprises of major spacious full-fledged labs.
• Electrical Machines Lab-I
• Electrical Machines Lab-II
• Control& Instrumentation Lab
• Electronic devices & Circuits lab
• Linear Integrated Circuits Lab
• Renewable Energy System Lab
• Power Electronics Lab
• Power system Simulation Lab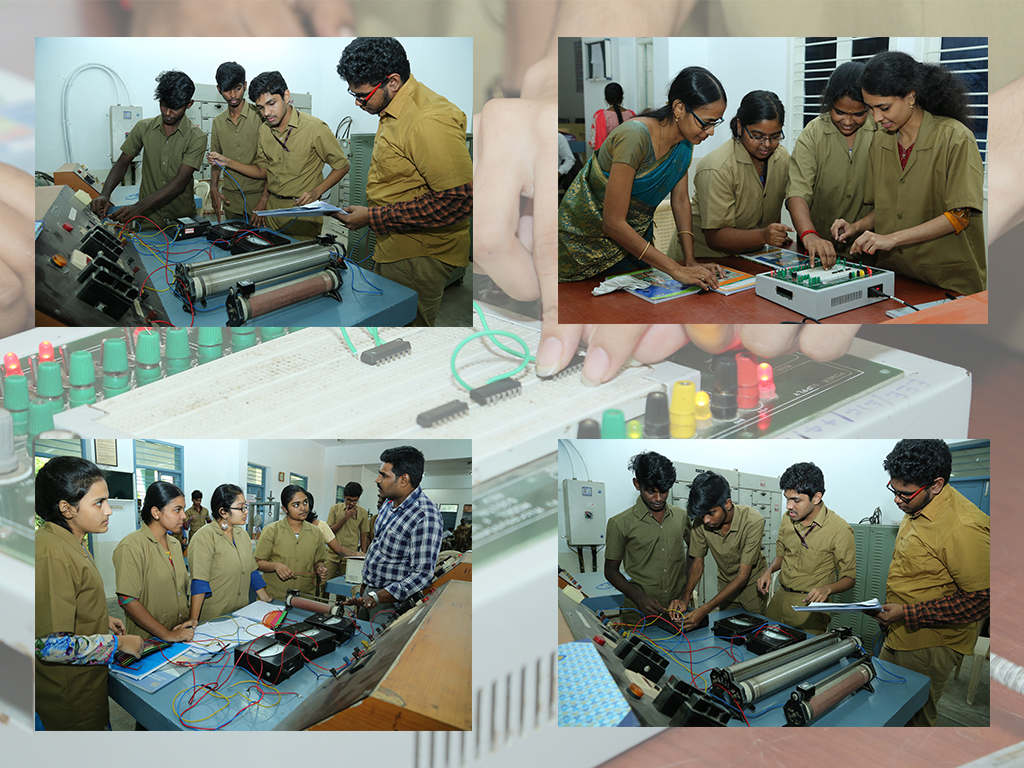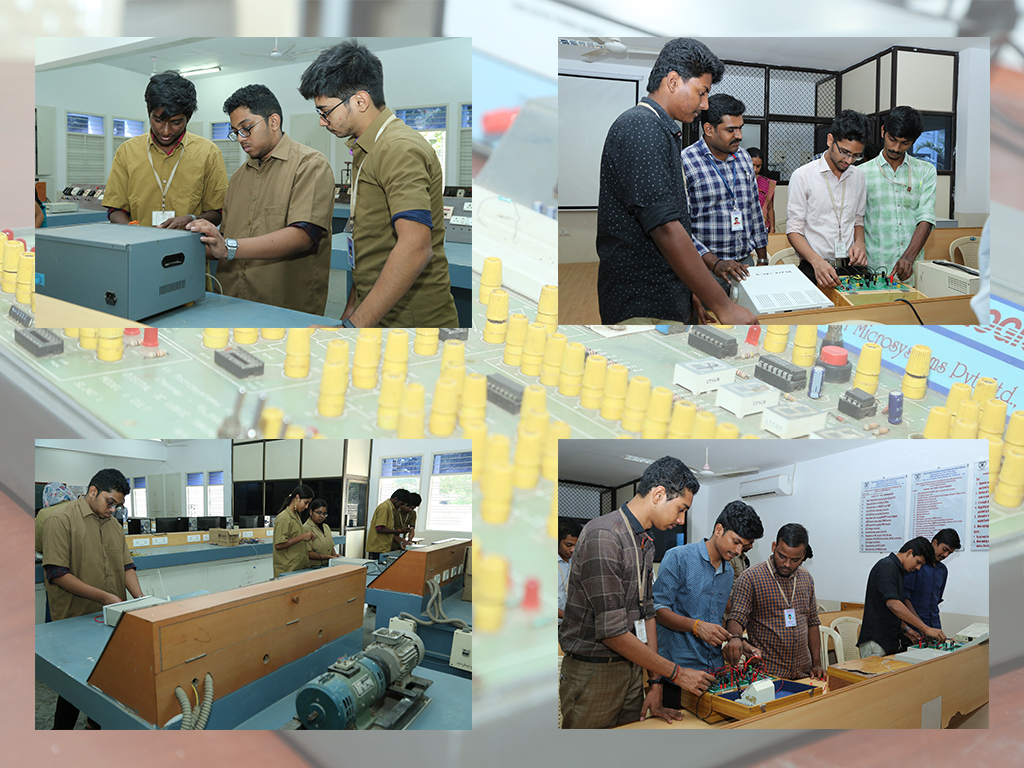 S.No

Name of the laboratory

Equipments

1.

Electrical Machines Lab-I

1.DC Series, shunt & compound Motor

2. DC Series, shunt & compound generator

3. Three phase &Single phase Transformer

2.

Electrical Machines Lab II

1. Three phase Alternator

2.Single phase induction motor

3.Three phase slip ring and squirrel cage induction motor

4.Three phase Synchronous motor

3.

Control & Instrumentation lab

1.Single phase Energy meter

2.Single phase transformer

3. Flow measurement

4. Temperature transducer using RTD DC generator and Motor

5.Matlab Software

6. AC and DC servomotor

4.

Electronic Devices and circuits Lab

1.Optical transducer

2.CRO

3. AFO

4. Dual RPS

5.Matlab software

6.Orcad software

7.AC & DC Transient kit

5.

Linear Integrated Circuits Lab

1.Digital IC trainer kit

2.Analog and Digital IC tester

3.CRO

4.AFO

6.

Renewable Energy Systems Lab

1.PV Panel

2.Wind Generator

3.Matlab Software

4.Battery setup

7.

Power Electronics Lab

1.Single and three phasePWM inverter

2. R,RC, UJT firing

3. Single and three phase fully controlled converter

8.

Power system Simulation Lab

1. Matlab software

2.MiPower software
ETA (ELECTRO TECHNOCRATS ASSOCIATION)
The Electrical Technocrats Association (ETA) of our Department is active throughout the year by conducting various technical activities. The Electrical Technocrats Association (ETA) of the department conducts various technical events to facilitate the students to get updated with latest technical developments.ETA has come a long way from its humble beginnings, 6 years ago . As a highlight of that ETA is publishing a technical Newsletter twice in a year which brings in technical articles contributed by both staff members and students.
Academics
---
UNIVERSITY RANKS:
The subjects that constitute the curriculum give the students a strong foundation in Electrical and Electronic fields. The department lays emphasis on knowledge-based training. The faculties not only empower the students with conceptual depth but also enable them to meet the requirements of the industries. Even when subjected to such frequent, time consuming events throughout the year, the students continue to impress in the academic field. They have consistently maintained their academic profile to match any other top ranking university. It is notable that the students have performed consistently in the University examination.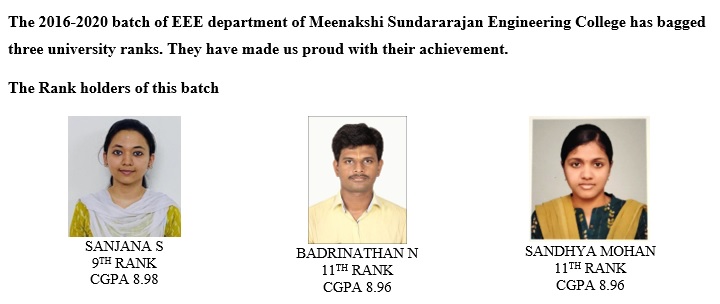 S.NO

BATCH

NAME OF THE STUDENT

UNIVERSITY RANK

1

2003-2007

R.SREEPRADHA

22ND RANK

2

2004-2008

T.A.KISHORE KUMAR

STEFFI GRAFF EDWARD

17th rank

34th rank

3

2005-2009

V.KARTHIGA

DIVYA PRABHAKAR

ASWANI BERIGAI

39TH RANK

40TH RANK

45TH RANK

4

2006-2010

MARY INFANTADEVI

JIYO .S.ATHEREYA

KALAIVANI.P

KARTHIKA.T

15TH RANK

20TH RANK

42ND RANK

44TH RANK

5

2007-2011

PRADEEBHA.P.

MANOJKUMAR.S

40TH RANK

46TH RANK

6

2008-2012

V.NIRANJANA

M.PRIYAKEERTHNA

29TH RANK

35TH RANK

7

2009-2013

R.MAYUKHKAPOOR

N.MATHANGI

R.SOWMYA

32ND RANK

48TH RANK

49TH RANK

8

2010-2014

PRASANNA.S

DHARSHANA RAMESH

PREETHI CC

VIVEK M S

AMIRTHA BENJAMIN

VIGNESH S

SUJATHA K

DANIEL ASPIN GUNARAJ J

SANJAY RAAM M

12TH RANK

28TH RANK

28TH RANK

38TH RANK

41ST RANK

44TH RANK

45TH RANK

48TH RANK

48TH RANK

9

2011-2015

APPARNAA V

DEEPIKA V

YASASWINI M

PADMA SHRUDTHI C

SUDHARSAN K

40TH RANK

46TH RANK

48TH RANK

49TH RANK

49TH RANK

10

2012-2016

KEERTHIGA.S

GURUNANADH.V.S

KAMALESHWAR .R

SRIVATS ATHINDRAN .N

22ND RANK

33RD RANK

43RD RANK

49TH RANK

11

2013-2017

DEVI PRIYA.A

MURALIKRISHNAN H

SUPRAJA S K

ABHINAV B

POORANI .H

DHIVYA.A

23RD RANK

25TH RANK

28TH RANK

32ND RANK

37TH RANK

41ST RANK

12

2014-2018

VASUDHARINI S

THARANI M

ABINAYA P

SAKTHIVEL R

VENKAMALI S P

NILOFUR NISHA P M

VIMAL RAJ E

9TH RANK

11TH RANK

19TH RANK

25TH RANK

27TH RANK

35TH RANK

39TH RANK
Innovations in Teaching
---
Course Material - Sample
Question Paper - Sample
Question Bank - Sample
Digital Logic Circuits Lecture 21.5 Universal Shift Registers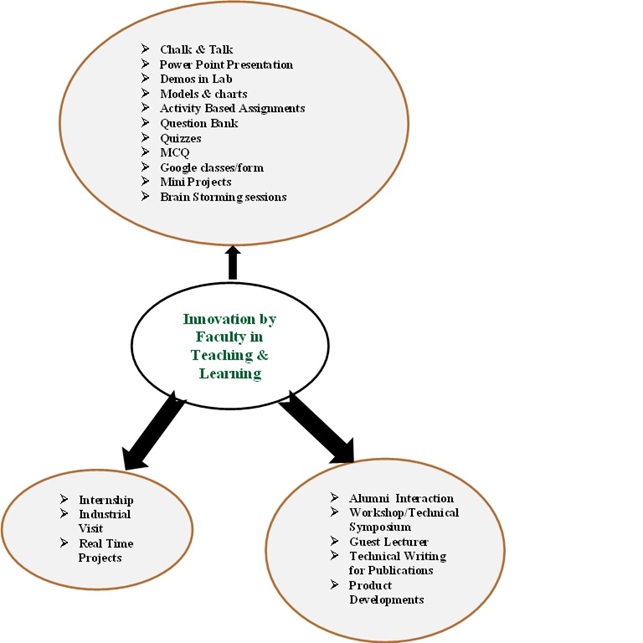 Use of modern teaching aids like LCD projectors are usually employed in classrooms and other student learning environments.
Faculties share Academic study material using digital library
Department conducts Seminar, workshops, expert talks and Industrial visits on every semester
Department has introduced Mini projects every semester in the curriculum
Students are encouraged to participate National and Internal conferences in coordination with Faculty members
Faculty members use digital library and other open source platforms such as NPTEL video lectures to make the subject easy to understand
Faculty members are encouraged to participate in short term courses, staff development programs and workshops on advanced topics to keep pace with the advanced level of knowledge and skills. Over the past years, Faculty members have been participating/ presenting papers in National / International conferences and publish their articles to enrich their knowledge
Faculty utilize department library as well as College main library for reference
Currently the library holds over 31405 volumes, 10653 titles, 1840 CDs, Newspapers and business magazines for faculty reference.
Main library holds 4512 volumes of Electrical and Electronics Engineering books under 1549 titles.
Library has state of art digital library, E Learning Centre, Video Conference Room, , Students Reading Room, Staff Reading room, and Books & Reference Section, Circulation Counter, Journals/Magazines and Newspaper Section are made available in the library building
GUEST LECTURES
Guest lectures are organized by the department to create an exposure to the students regarding the ongoing developments in various domains in electrical engineering. The topics include
Internet Of Things
Nano Technology
Electrical and Electronics Calibration and Automation
Electric vehicles and its interaction with power grid
Robotics
Industrial Automation
PLC SCADA & DC Drives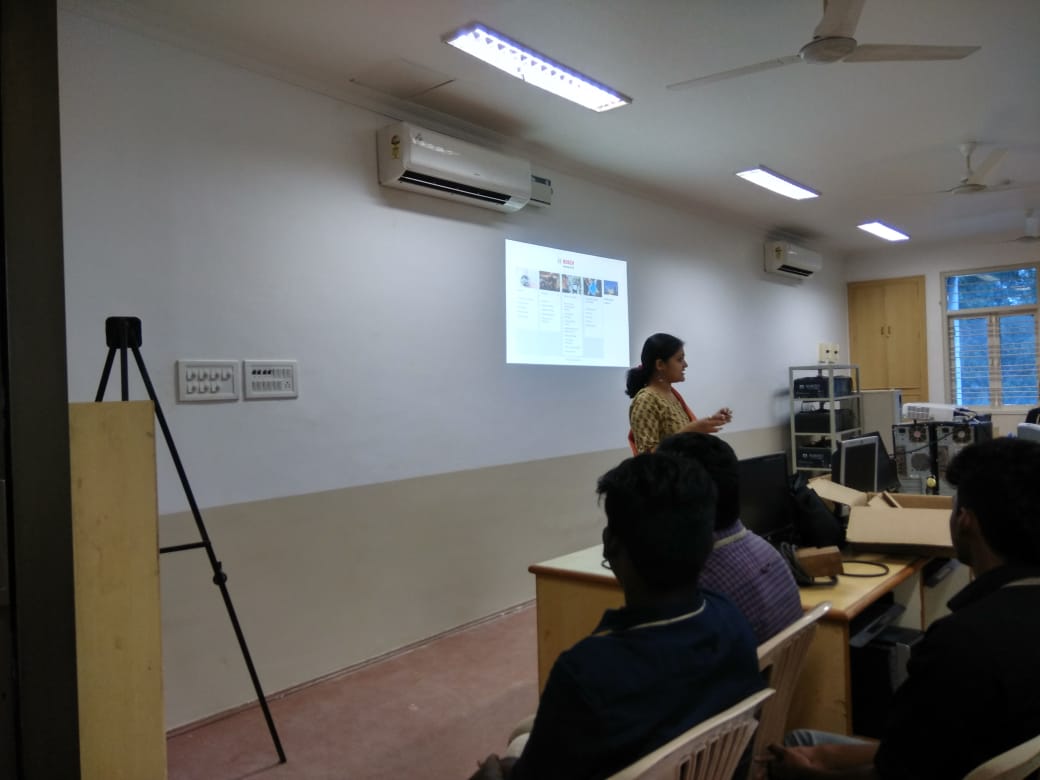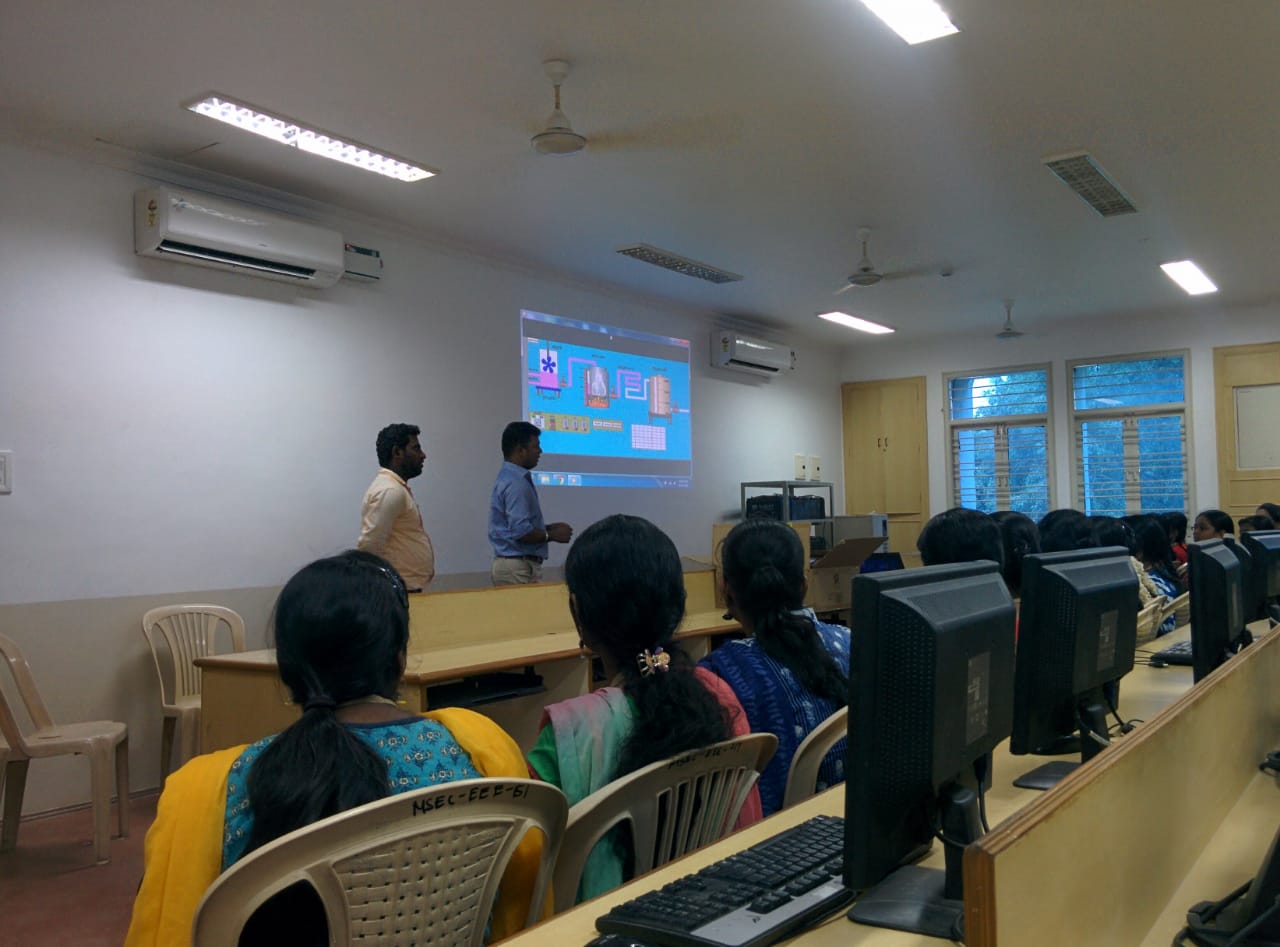 INDUSTRIAL VISIT
The students of II, III & IV year are sent for Industrial Visits to have an exposure to the state of art facilities pertaining to their ongoing curriculum for the betterment of their understanding at various organizations like ISRO, BHAVINI, SUBSTATION, POWER PLANT, SWITCH GEAR MANUFACTURING etc.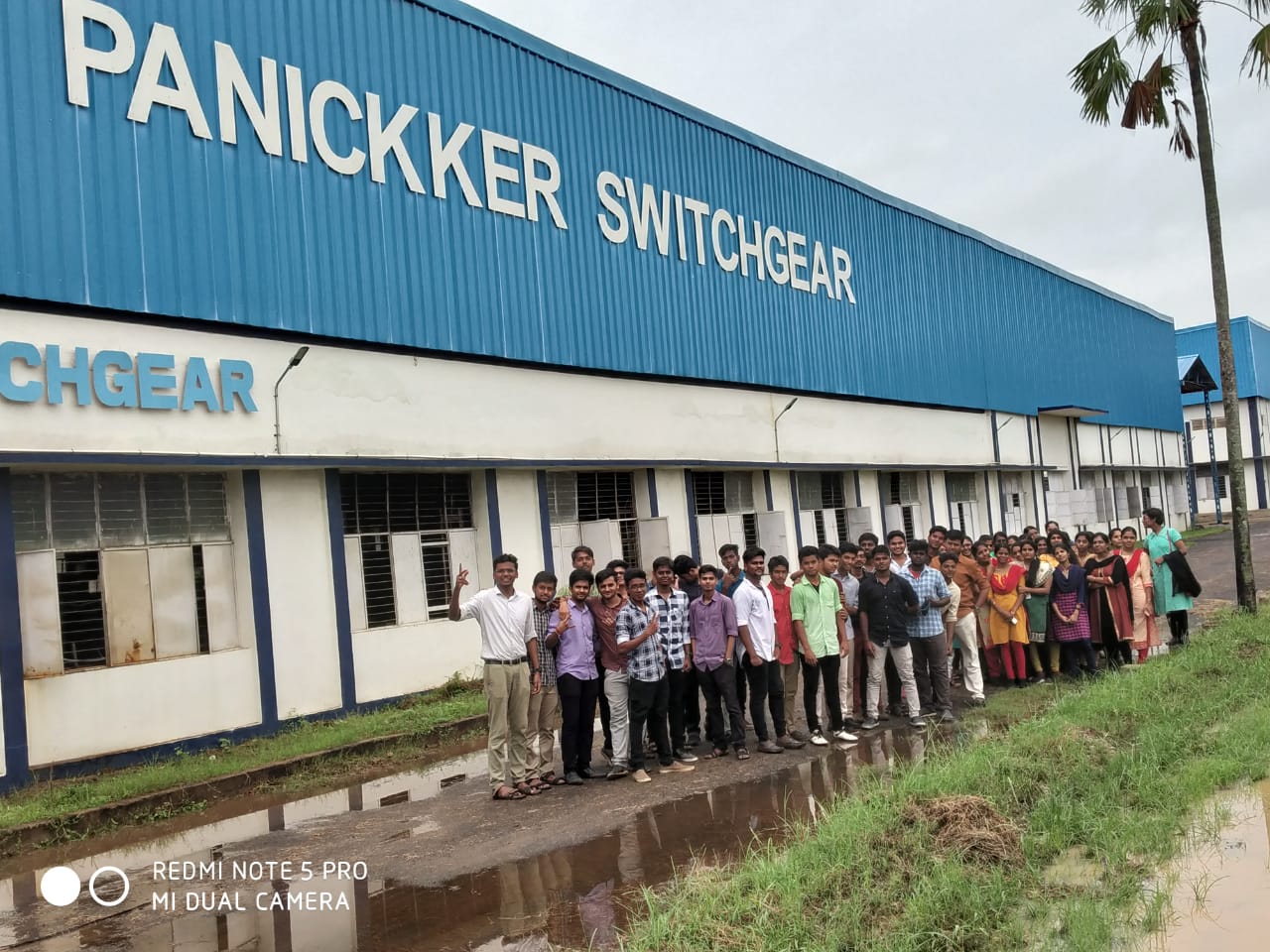 ECUBE - A week of E3 – Enrichment, Enhancement, Empowerment. These, in a nutshell, are the focus areas of our week-long value-addition exercises for students to be conducted in the month of July, for the II, III and IV year students of our college. Technical Seminars in topics that are an extrapolation of the curriculum will be presented by students. Students will also present their Mini-Projects and will cover all aspects of engineering, right from planning and analysis. This is an exercise aimed at enriching the knowledge and skills of the students.
A student at the crossroads of life must be guided and presented with options in order to make informed decisions about their careers. Career guidance and counseling activities have been planned to enhance the decision-making ability of the students at one of the most crucial junctures of their lives. Participating in group discussions and training in facing interviews are two essential skills that must be acquired by all students. Group Discussions and Mock Interviews have been organized to empower the student.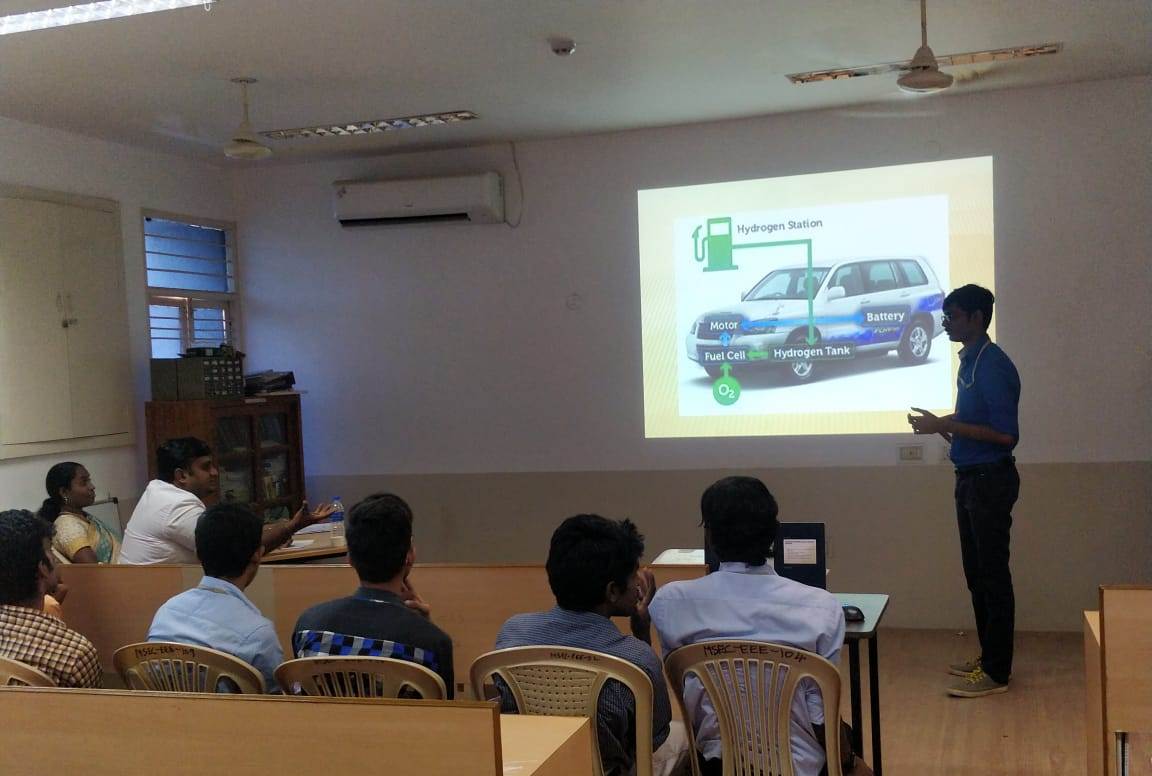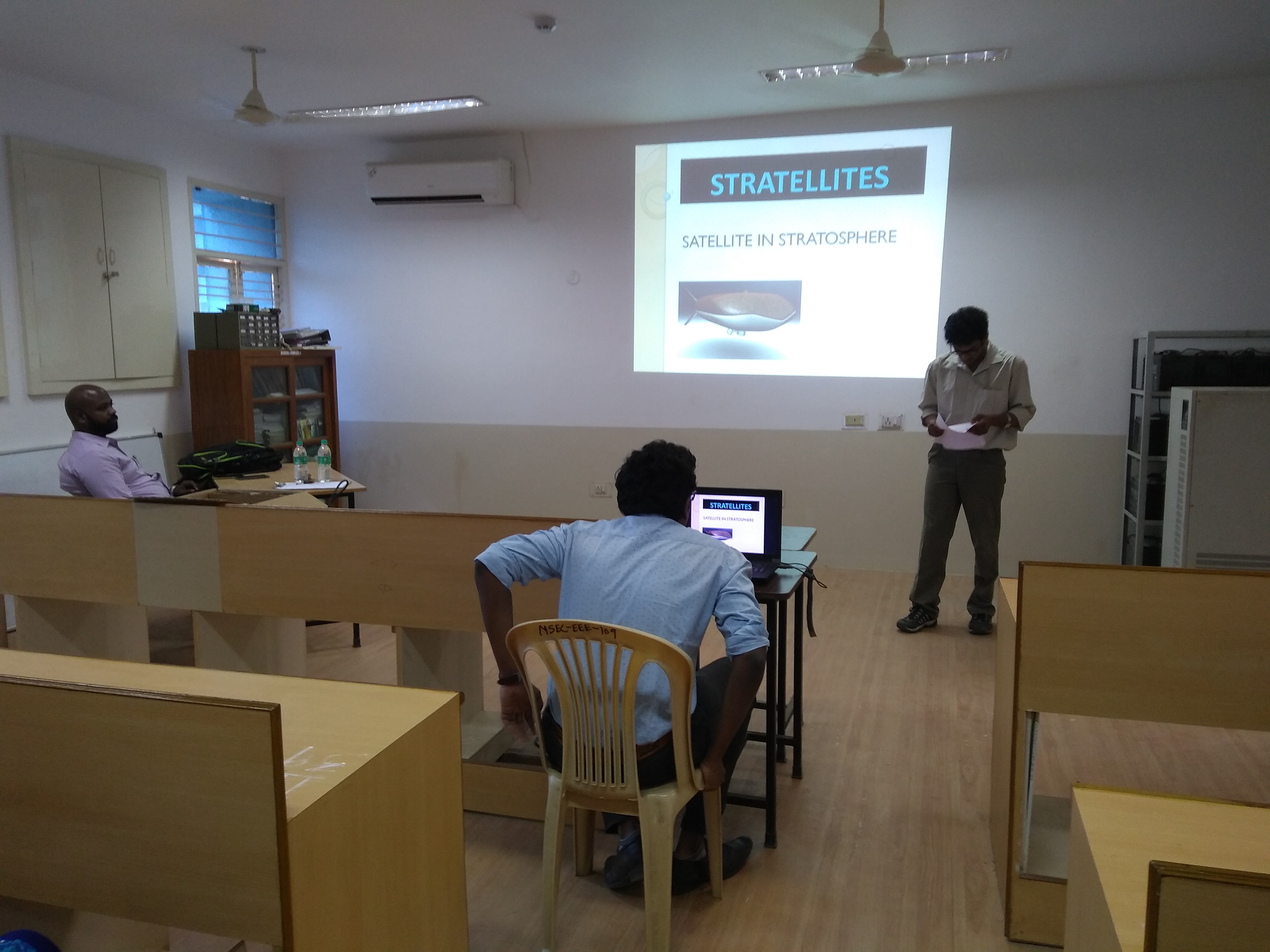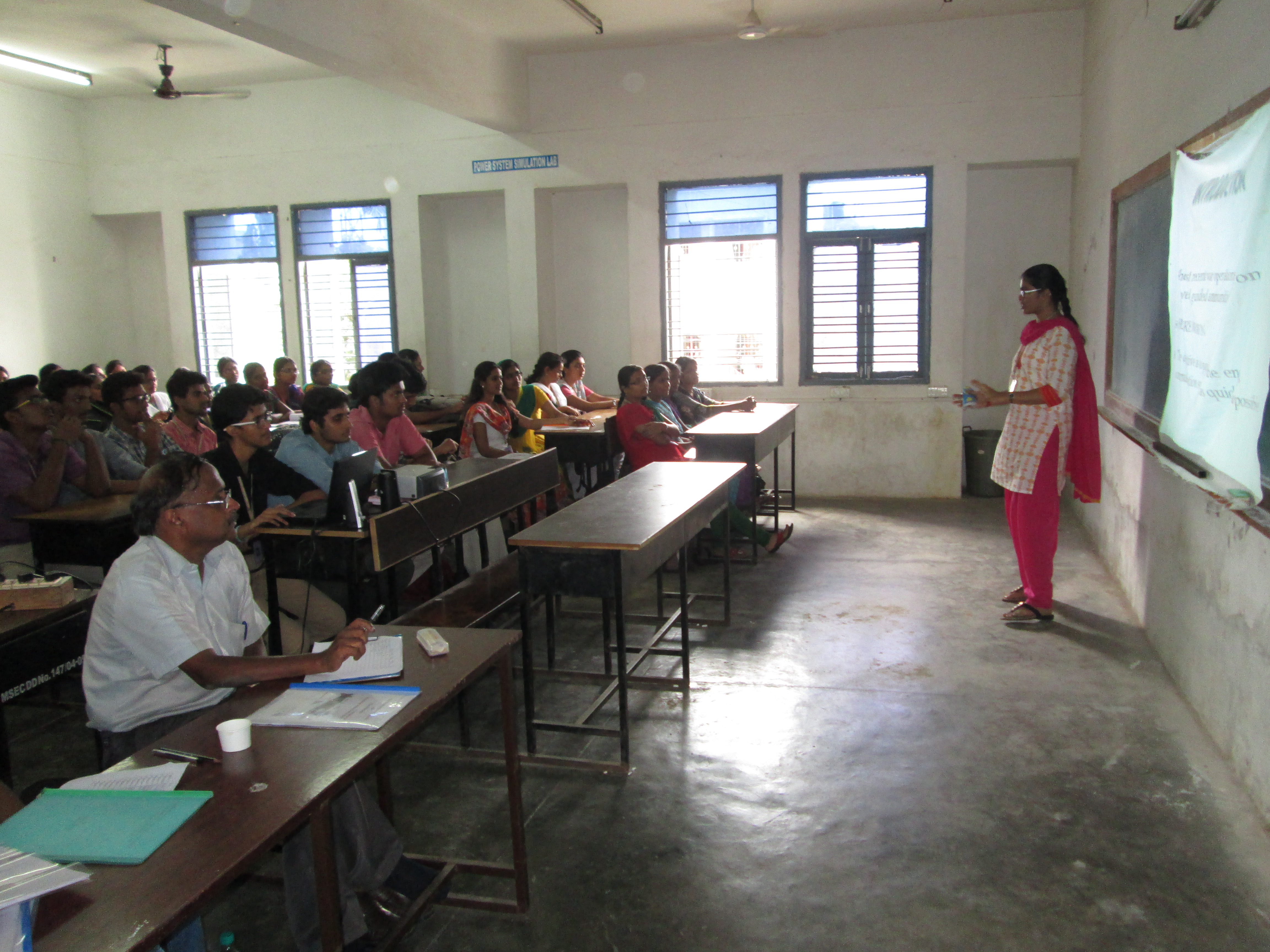 CONFERENCE:
The Department of EEE was the first to organize the International conference of Meenakshi Sundararajan Engineering College, ICOBIAHC '09, a three day (6th August to 8th August) international event. We received nearly hundred and twenty papers of which forty papers were short-listed after proper review by the technical panel and were scheduled under six sessions. Our panel members and delegates were from India and from foreign countries like USA, UK, Turkey, Australia, Korea and Malaysia. The best presented papers of the conference were published in leading International Journals
Multi-disciplinary international conference on solar-energy 2012
National Conference on Technological Innovations in Electrical Engineering [NCTIEE] on 18.03.2017
National Conference on "Recent Trends in Electrical Engineering: on 9.03.18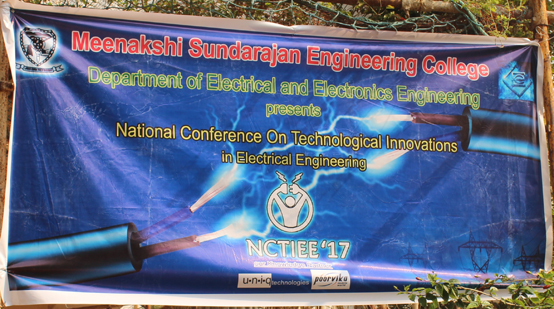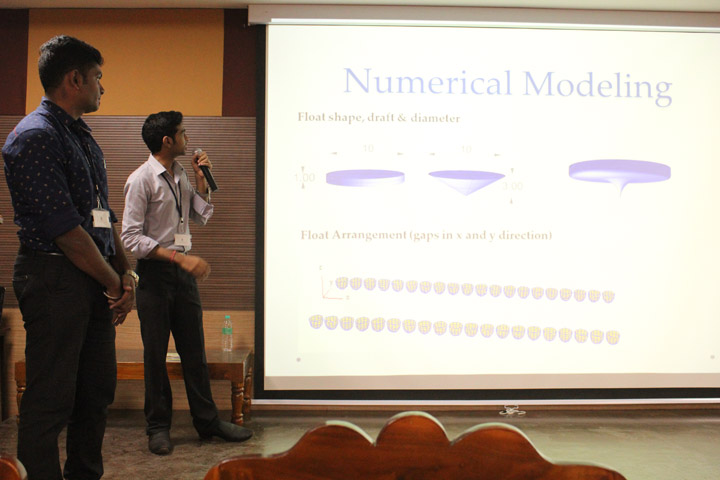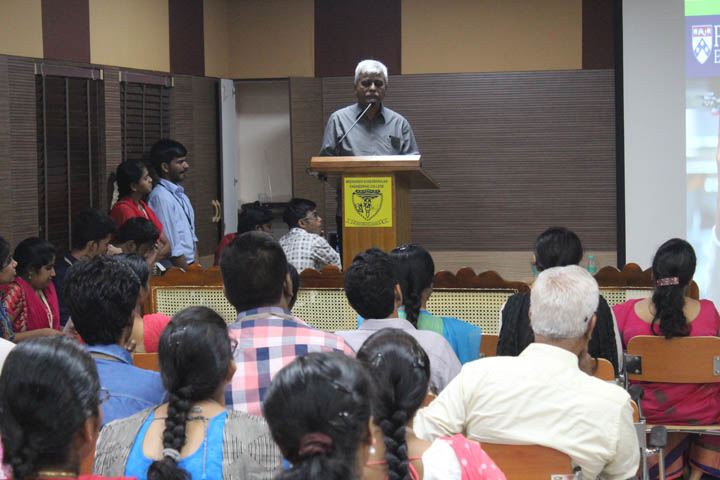 TECHNICAL SEMINAR:
The one day technical seminar titled VIDYUTH, adaylong event which attempts to provide all round development to the students. Various speakers from industries such as TNEB, VI Microsystems, Robert Bosch, ETS, Alstom, BHAVINI etc..and from institutions such as Anna University, SRM university are invited to give lectures.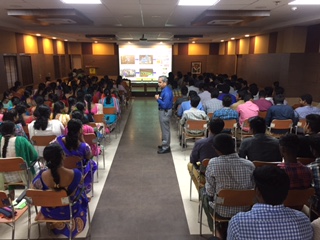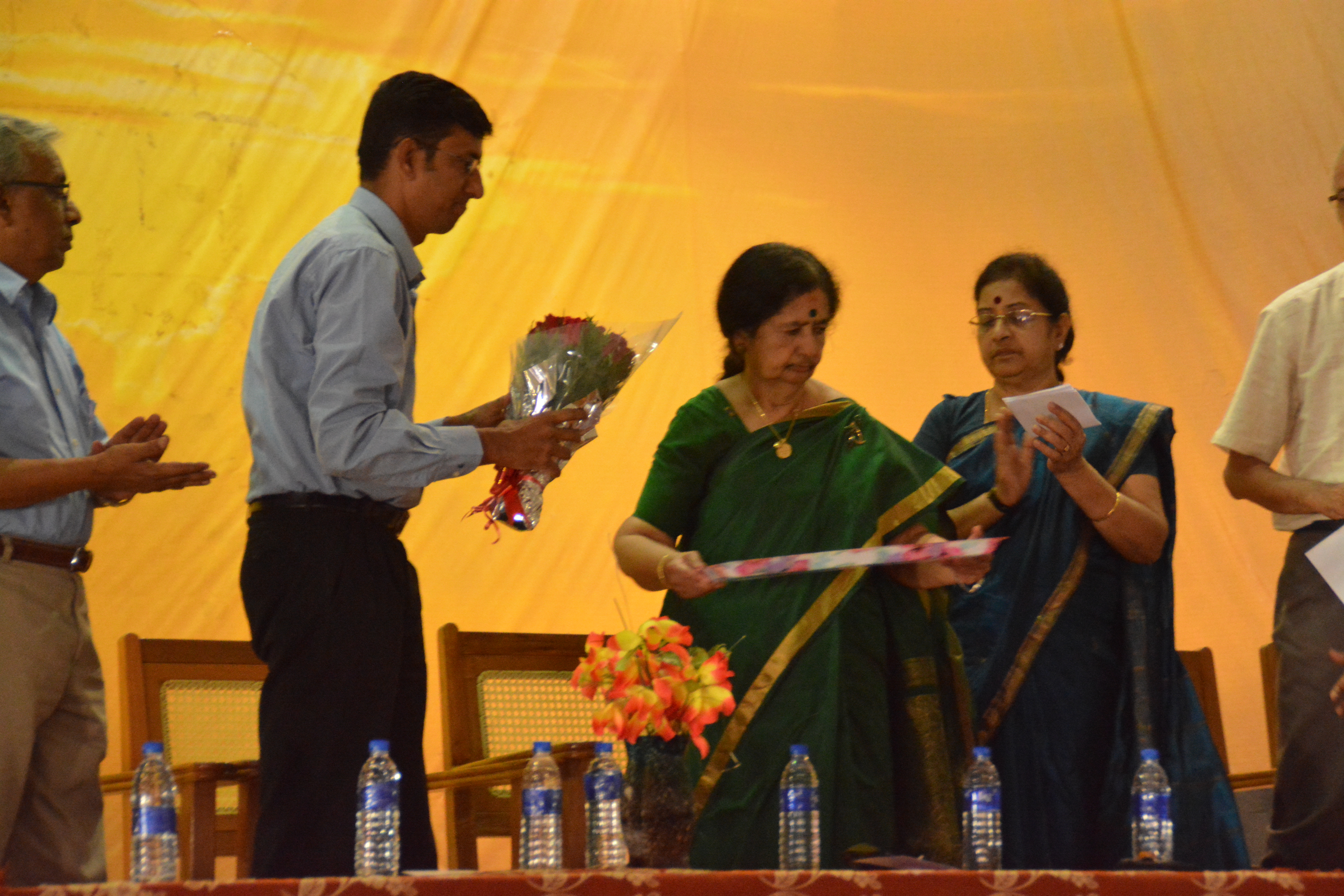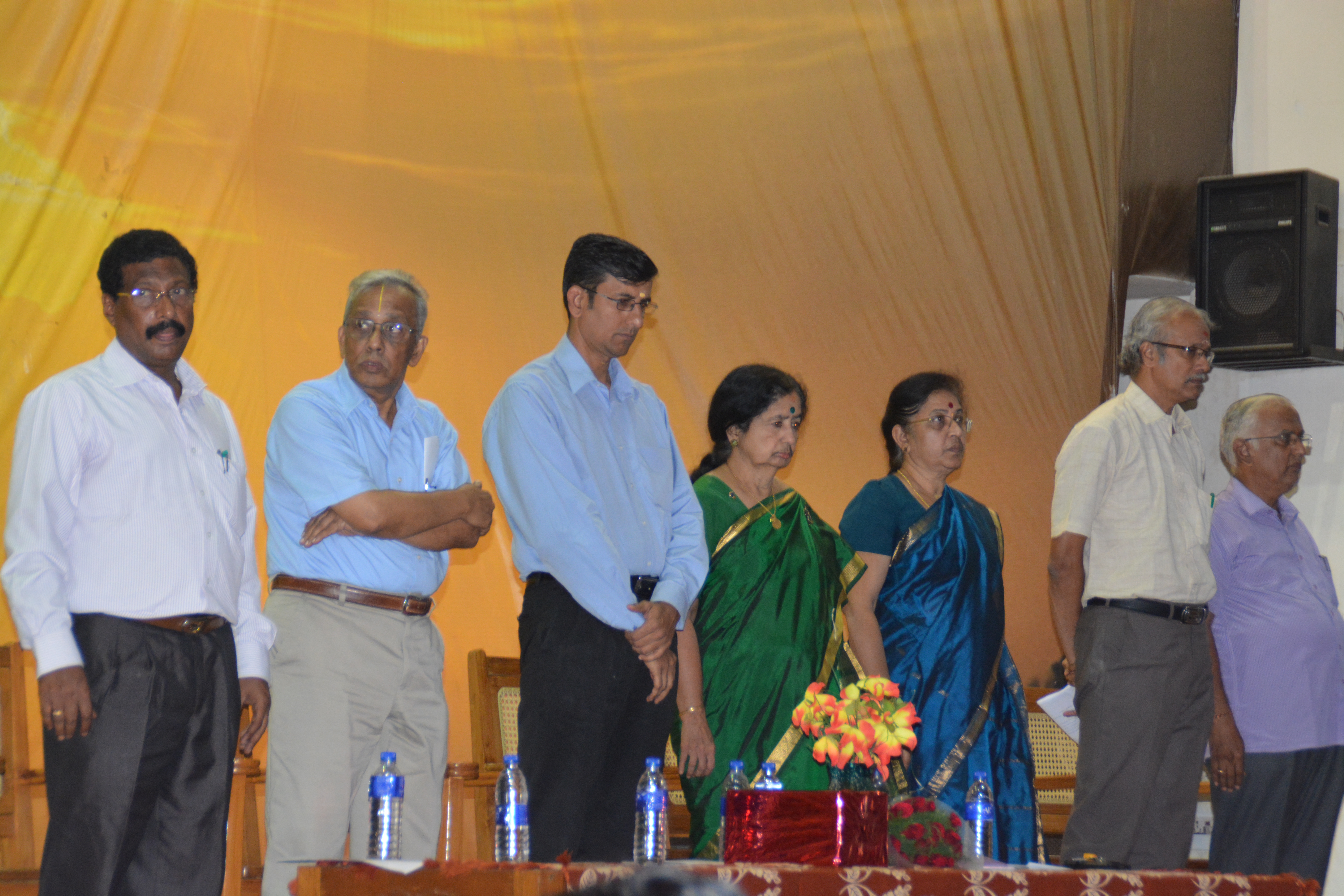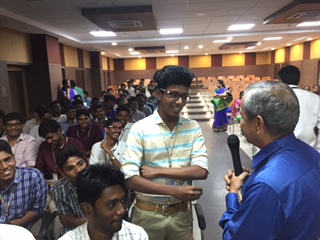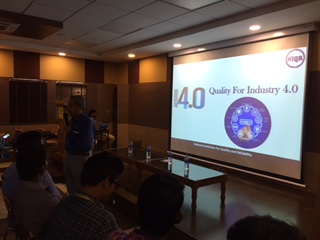 SYMPOSIUM
Every year, the event most anticipated for by the students, the technical Symposium EPSILON is conducted in an extravagant manner. It is a phenomenal technical endeavor and the ultimate quencher for limitless thirst for knowledge .The event sees an overwhelming number of participants from various colleges around the city. The symposium is a grand success with a turnover of 500+ students from other colleges and an eye-opener for the students in the fields of technical developments
| | |
| --- | --- |
| YEAR | THEME |
| 2009 | LEONARDO DA VINCI |
| 2010 | ROBOTICS |
| 2011 | ENGINEERING FROM ANCIENT TIMES |
| 2012 | EPSILON |
| 2013 | WAR OF CURRENTS |
| 2014 | ENVISION |
| 2015 | OBSESSION- AN UNQUENCHABLE ZEAL |
| 2016 | MAGNUM OPUS |
| 2017 | IGNOS |
| 2018 | GRON-EL |
ACHIEVEMENTS
S.no

Name of the student

Year/Sem

Name of the event

Date

Venue

1.

KEERTHANA NARAYANAN

NISHA.B

AISWARYA.P

VI

Won first prize in Paper presentation

on

Wireless power Theft detection

28/2/2018

Panimalar Engineering College

2.

M.RAMYA

IV

Paper presentation

on

Microelectro Mechanical Systems(MEMS)

25/01/2018

MIT, Chennai

3.

BHUVANESH,

T.ADITHYA

Paper Presentation on

Conveyor Automation

08/03/2017

AGNI College of Engineering &Technology

4.

B.NISHA

N.KEERTHANA

IV

Paper presentation

on

Bio-wearable sensors

04/03/2017

MIT, Chennai

5.

BHUVANESH

NALRUTHRAN

IV

Paper presentation

on

Pup scanner implementation in mobile phone

04/03/2017

MIT,Chennai

6.

DEEPAK KUMAR

BHARATHYKKANNAN

AJAIKIRAAN

IV

Paper presentation

on

Ring sensor

04/03/2017

MIT,Chennai

7.

P.SRIDHAR

THANGADURAI

PRASANNA

VII

Project presentation

On

Maximum power point tracking solar using reference panel

30/07/2016

Velammal Institute of technology

Chennai
Sanjeeth, Srikanth.G, Raghavendranof(2004-2008) batch have won cash prize of Rs.25,000/- in a national level engineering students design contest Conducted by Lucas – TVS by presenting a project on "Remote Multi – channel scanning and processing of sensors".
Pranavamoorthy, N.Sandeepof (2005-2009)batch have Won the firstprize of Rs 40,000 /- in the Motorola Scholar Programme– A national level competition, Instituted by FAER and sponsored by Motorola Foundation, USA, for the project "Wireless control of irrigation system operating from 3Φ induction motor fed by 1Φ supply".
HariRaghav, of (2009-2013)batch has Won the Second prizein the CODE VITA-The TCS Coding Contest on 03.09.2012 held at TCS SahyadriPark ,Pune.
Ashwinkumar , S.Srikrishna , J.Daniel Aspinof (2010-2014) batch have won the fourthprize for the project titled "DTMF BASED ROBOT CONTROL", on 28.08.12 in the Project Display SSN College of Engineering- EUPRAXIA-2012
Nivedha of (2009-2013) batch, has Won the First prize in the Paper Presentation in National Level Technical Symposium held at St Josephs College of Engineering on 29.09.12.
M.BalajiVenkatesh, &S.krithika, of (2010-2014) batch had done their final year project titled "Simulation of Improved Double Series resonant DC – DC Converter" in University of Science Malaysia under the guidance of Dr.ShahidIqbal, Senior Lecturer in USM.
Department feels delighted about the students of (2012-2016) batch who have successfully set the college BELL programmed for the regular college timings and for the examination. They have also developed an alarm to indicate the entry of persons in the library.
Murali Krishnanof (2013-2017) batch has received NIQR – T.S.Krishna Student award for Best paper Presentation on the topic ''SKILL INDIA FOR GLOBAL SUSTAINABLEQUALITY ''and got published in Quality and reliability journalVol XIII-no .2 , 2016.
Vasudharini and D. Praveenof (2014-2018) batchbagged the first place in The Big Idea contest-2k17 and won a host of prizes, including a mentorship certificates exclusive for Cognizant.
Faculty
---
| | | | | |
| --- | --- | --- | --- | --- |
| S.No | NAME | QUALIFICATION | DESIGNATION | AREAS OF INTERESTS |
| 1 | Mrs. S. SOUNDARA BALA | M.E.,[Ph.D] | HOD & Associate Professor | Converters, Non Linear Dynamics, Non-Linear Control theory |
| 2 | Mr.V.N.Sriram | M.E | Associate Professor | Bio Engineering |
| 3 | Mrs. K.RAJESWARI | M.E | Associate Professor | Power Electronics |
| 4 | Mrs.M. ROOBA | M.E.,[Ph.D] | Associate Professor | Power Electronics, Electrical Drives |
| 5 | Mrs.N.V. HARITHA | M.TECH (Ph.D) | Associate Professor | Power Electronics, Image processing |
| 6 | Mr . G.SETHURAMAN | B.E.,F.I.E. | Project & Research Co-coordinator | Power Systems |
| 7 | Mrs. T. VANATHI | M.E | Assistant Professor | Control Systems, Signal Processing, Bio Engineering |
| 8 | Mrs. G.GAYATRI | M.E | Assistant Professor | Power Electronics and Drives |
| 9 | Mr . S.MANIKANDAN | M.E.,[Ph.D] | Assistant Professor | Renewable Energy Sources , Electric Vehicle,Machine learning |
| 10 | Mrs.M.KANAGALAKSHMI | M.E | Assistant Professor | Power Electronics, Electrical Drives |
| 11 | Mr.P. PARASURAMAN | M.E | Assistant Professor | Power Systems, Electrical Machines, Control Engineering |
| 12 | Mr. K. BHASKER | M.E | Assistant Professor | Power systems, Electrical machines, Control Engineering |
| 13 | Dr.S.B.SIVASUBRAMANIYAN | M.E.,Ph.D | Assistant Professor | Bio-Inspired Algorithms, Evolvable Hardware, Evolutionary Computation, Computational Intelligence. |
| 14 | Dr. K. KUMARASAMY | M.E., Ph.D | Associate Professor | Voltage stability using FACTS, Renewable Energy sources, Electric vehicle |
| 15 | Dr. A.PARASURAM | M.E., Ph.D | Assistant Professor | Power system, Power electronics |
| 16 | Dr.R.MAHALAKSHMI | ME., Ph.D | Professor | Embedded systems based robotics, IOT, Renewable energy sources |
RESEARCH AND CONSULTANCY WORK
The department has been actively involvedfor installing solar energy generation in our institution in which 3 numbers each 5KW SOLAR POWER PLANTS has been erected and commissioned on the roof top of the CIVIL engineering block. This plant has been built with the approval of MNRE/GOV. of India at a total cost of RS23.51 lakhs and funded partially by GOVT. OF INDIA/MNRE/NEWDELHI we have received RS7,12,800 as CENTRAL FINANCIAL AID (CFA). It comprises poly crystalline solar PV power plant, thin film and mono crystalline power plants. Research work is still carried from the time of installation.
The energy generated is used in THIRD FLOOR Civil Block Class rooms, SM lab GROUND FLOOR/CIVIL BLOCK and First floor in main block/MSEC.
SOLAR PROJECTS

S.NO

NAME

YEAR

TITLE

1

R.SRI BHAKTHA KOLAHALAN

S.ARUN KUMAR

S.T.GOKUL

2012

Solar Powering of Electrical Devices using Wireless Energy Transfer

2

BA.VAISHNAVI

S.GOWSALYA

C.ELAVARASI

2012

Solar Powered Pumping And Soil Resistance Based Closed Loop Control Of An Irrigation System Using PLC And Monitoring Using SCADA

3

SANJAY RAAM

GANESAN

2014

Closed loop load management system for optimum utilization of PV system based on silicon reference cell

4

BHARATH KUMAR.M.M JAGADEESH.S HARI HARA SUBRAMANIAN.T

2015

Automated Load Managemnt System2015 For Maximum Utilization of PV Panel

5.

PRAKASH RAJ. S

THANGADURAI M

PRASANNA KUMAR

SRIDHAR. P

2017

MAXIMUM POWER POINT TRACKING SOLAR USING REFERENCE PANE

6

RAMANATHAN

PRADEEP.B

YUVARAJ.S

2018

Load Management in thin film solar panel
Sandhya of (2008-2012) batch has presented a paper titled "Recycling of energy by the utilization of piezoelectric crystal and a microcontroller" in the "INTERNATIONALCONFERENCE ON ENVIRONMENTAL AND COMPUTER SCIENCE-(ICECS) 2011".
S, Sriram.M&BalajiVenkateshA.M of (2010-2014) batch have Won the Third prize for the paper titled"Design of Charging Unit for Electric Vehicles by using "Solar power and control" using ARDUINO in the National Conference at Veltech Hi-tech College of Engineering.
Daniel Aspin ,G.S. Bharatwaj, &Deepak.K.Sriram of (2010-2014) batch have won First prize for the paper titled "Robot for Disabled " on 13.09.2013 in the National Conference at Veltech College of Engineering
S.Bharatwaj, S.Prasanna ,R.Ramakrishnan, M.Sanjayram, &S.Vignesh of (2010-2014) batch had published a paper titled "Fuzzy Logic Based Farm Automation Using Arduino and LabVIEW with X-Bee Based Control System" in International Journal of Engineering and Advanced Technology (IJEAT)
M.BalajiVenkatesh, Karthikkalkura, Shriraam.A.C of (2010-2014) batch had published a journal titled " Student Locker Protection Using RFID Tag & Reader "International Journal of Engineering and advanced Technology(IJEAT) (2013).
Bhargavi, D. Divya , R. Sowmya of (2011-2015) batch have published a paper on 'Cost effective implementation of self-balancing robot with space utilization' in the journal "Institution of Engineers" ,in the August edition, 2014.
Sports
DISTINGUISHED ALUMNI
S.NO

NAME OF THE ALUMNI

BATCH

POSITION /INDUSTRY

1.

SAIPRIYA

2003-2007

Associate Manager/HCl Technologies

2.

AADIT VAIDYANATHAN

2003-2007

CISCO

3.

NATARAJAN SWAMINATHAN

2004-2008

Control Engineer/

HP,Singapore

4.

SRIRAM G R

2006-2010

Senior Engineer R&D/

DIEBOLD NIXDORF PTE ltd

5.

JAYAMOORTHY

2006-2010

Manager /LARSEN & TOUBRO LIMITED

6.

KEERTHANA

2006-2010

Design Engineer / VOLVO CARS Gothenburg

7.

RADHA NARAYANAN

2006-2010

CEO /

GURUCOOL FUN

8.

HARSHINI RAMACHANDRAN

2007-2011

Associate project manager /

ROBERT BOSCH LTD, BANGALORE

9.

VIGNESH V.S

2007-2011

Probe Functional Engineer/

MICRON SEMICONDUCTOR ASIA PVT LTD

10.

MANOJ KUMAR.S

2007-2011

Senior Associate/COGNIZANT

11.

BHARGAV .S

2007-2011

Research Engineer/EDF

12.

SAISHREE

2009-2013

Senior Engineer-Transmission planning &Regulatory /

QUANTA TECHNOLOGY

13.

HARIRAGHAV

2009-2013

R&D Software Engineer /WALT DISNEY WORLD

14.

MAYUKH KAPOOR

2009-2013

Design Engineer/L&T Construction

15.

SINDHUJA

2009-2013

Application Engineer protection /

SCHWEITZER ENGINEERING LABORATORIES B.V , NORTHERN EUROPE.

16.

ACHUTHAN RENGARAJAN

2009-2013

Field Application Engineer /SAMSUNG ELECTRONICS

17.

HARIHARAN R

2009-2013

Software Engineer/ BOSE

18.

R.GANESH

2010-2014

Executive Engineer/

SEIMENS LTD.,GOA.

19.

R.K.SUMAN

2010-2014

Assistant Engineer / TNEB.

20.

SANJAY RAAM

2010-2014

Graphics software Engineer/

INTEL CORPORATION

21.

BHARATH CHANDER

2010-2014

BSNL

22.

PRASANNA SURESH

2010-2014

Software Engineer /SIEMENS

23.

SHRUTILAYA RAMESH

2011-2015

CUMMINS INC

24.

BHARATH KUMAR.M.M

2011-2015

Assistant Engineer / TNEB

25.

BHARGAVI GOVINDARAJAN

2011-2015

INTEL CORPORATION

26.

RAMANAN.G.R

2012-2016

R&D Engineer,

ESAB india ltd.,Sriperumbadur
ENTREPRENEURS
S.NO

NAME OF THE ALUMNI

BATCH

COMPANY NAME

1.

NAGOOR MEERAN

2003-2007

ELMECH PROJECTS

2.

SARAVANAN CHANDRASEKAR

2003-2007

POWER TRANSFORM ELECTRICAL TRAINING CENTRE

3.

BONIFACE

2004-2008

ULAGINOLI

4.

TAMILVENDHAN

2004-2008

SNIPE ENGINEERS PVT.LTD.

5.

SANTOSH KUMAR S

2005-2009

ECUBE PROJECTS

6.

SURYA PRAKASH,

NARESH KARTHICK

PRAHALADHAN

2006-2010

ELECTROTECH SYSTEMS

7.

SURYA PRAKASH,

NARESH KARTHICK

PRAHALADHAN

2006-2010

ELECTROTECH INDUSTRIAL TRAINING SOLUTIONS

8.

SHAKEEL AHMED

2010-2014

BIOTRONIK

9.

UDYA RAGHAVAN

2012-2016

CYBER SIKSHA
HIGHER STUDIES
| | | | | |
| --- | --- | --- | --- | --- |
| S.NO | NAME | BATCH | DEGREE | UNIVERSITY |
| 1. | V.P.ARAVIND | 2014-2018 | MS Computer science | Rochester institute of Technology |
| 2. | SAKTHIVEL | 2014-2018 | MS Electrical & Computer Engineering | University of Waterloo |
| 3. | ROGER ANTONY | 2014-2018 | MS Electrical & Computer Engineering | Ontario province |
| 4. | HARI SHANKAR | 2013-2017 | MS Electrical Engineering | Arizona State University |
| 5. | HARI NARAYANAN | 2013-2017 | MS Computer and Electrical Engineering | Concordia University |
| 6. | SHRUTHI MOHANKUMAR | 2013-2017 | MS Electrical Engineering | University of Houston |
| 7. | NITHIN RAMADAS | 2012-2016 | MS | The University of Queensland-India |
| 8. | SIDDARTH | 2012-2016 | MS | Melbourne Royal University |
| 9. | ANCHJANA | 2012-2016 | MS | Swinburne University of Technology,Australia |
| 10. | KRISHNA KUMAR | 2012-2016 | PHD | Malaysian University |
| 11. | SHRUTILAYA RAMESH | 2011-2015 | MS | University of TEXAS , Arlington |
| 12. | PRASANNA SURESH | 2010-2014 | MS in Electrical and computer Engineering | Cornell University |
| 13. | BHARATWAJ SANKARAN | 2010-2014 | MS in Computer Engineering | North Eastern University |
| 14. | ACHUTHAN RENGARAJAN | 2009-2013 | MS | ROCHESTER UNIVERSITY, New York |