ESSAY WRITING

TOPIC : How would you combat a pandemic?
RULES :
Co-authorship not allowed
Writing should be the original work of the participants
The article should be in ENGLISH only
The world limit for the article is 300-500 words
The submission should be made only in .doc or .pdf format
No participant can make more than one submission
The submission should include the name of the author
Heading and Body Font : Times New Roman ; Font Size : 14 (Heading) & 12(Body)
Judgement shall be based on points given on the criteria of content,language & uniqueness
The file has to be saved in the following manner only – Full name of the author. Eg: DIVYASHNI DUTTA
Mail us at : webinarssummer2020@gmail.com
Last day for the submission : June 6, 2020 by 10:00 AM.
Invent. Implement. Innovate. I3 E-Quiz on 3rd June 2020


INVENT, IMPLEMENT & INNOVATE

An Online Quiz Challenge

03-June-2020, 10.00 A.M.

Organized by the students of Meenakshi Sundararajan Engineering College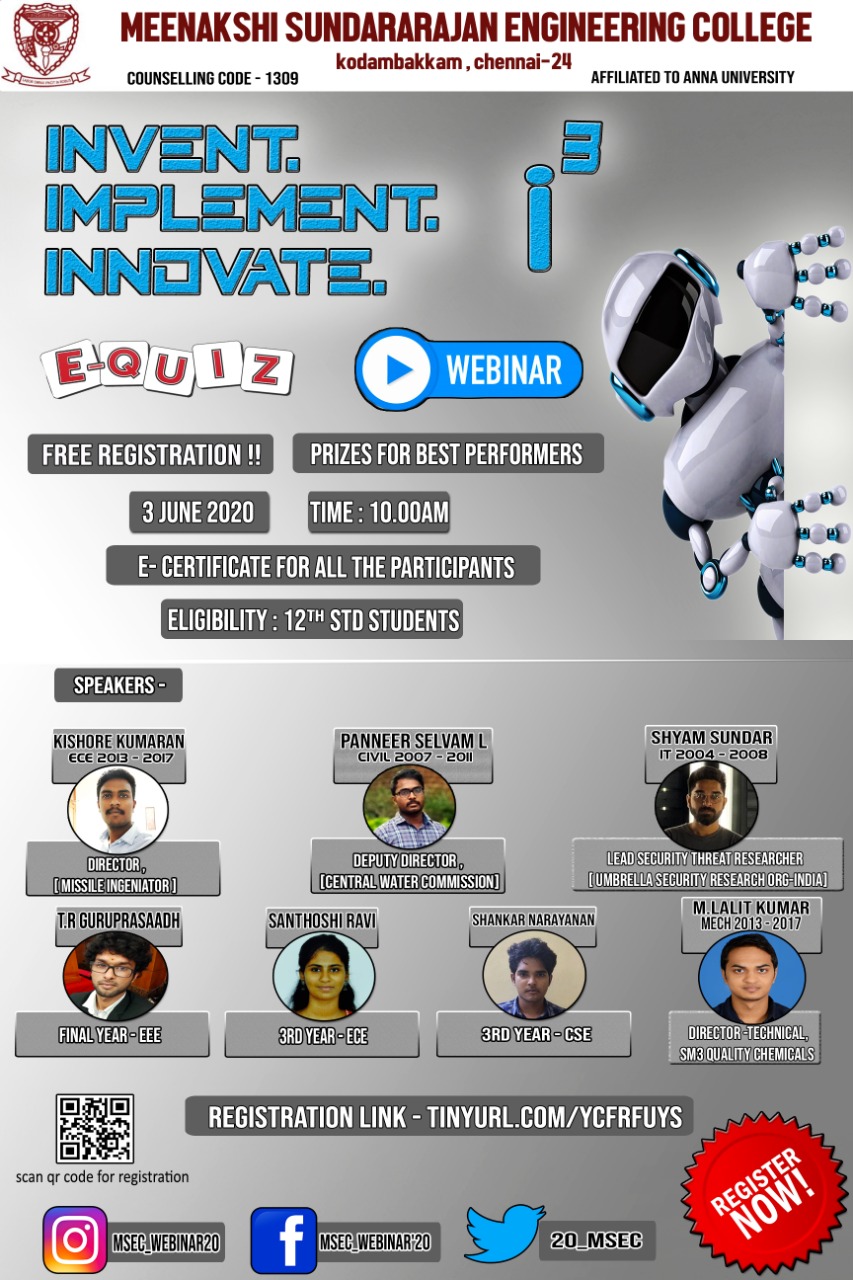 12th Standard students of any stream are welcome to participate.
Exciting prizes for top scorers!
Free Registration
Registration link: https://tinyurl.com/ycfrfuys
Instagram: https://www.instagram.com/msec_webinar20?r=nametag
Facebook: https://www.facebook.com/MSEC_Webinar20-103826328004903/
Twitter: https://mobile.twitter.com/20_msec